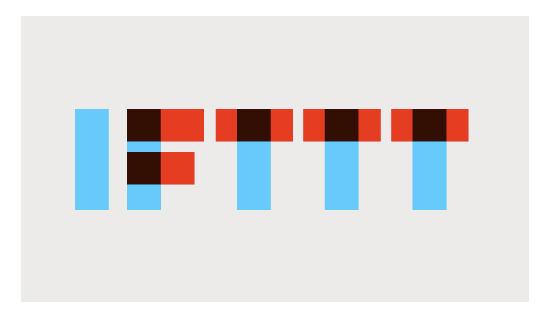 If This Then That (IFTTT) is a service that lets you create powerful connections between common web services using "recipes" in the form of the simple statement: "If this then that." If I post a new photo to Instagram, then save a copy of it to my Dropbox folder. If I get an order confirmation email from Amazon.com, then send a copy to my Evernote account. If there's rain in the forecast for tomorrow, then send me a text message. Cool, right? There are 70+ different services available and you need absolutely zero coding skills to start creating your own recipes.
Recipes are unbelievably easy to create—you can build your own or browse the community list to use one that someone else has already built. A few of my favorites include:
If "my name is mentioned in our project Campfire chat room" then "send me an email." I'm working on a number of different projects at the moment and can't always keep up with the conversations that the developers have in Campfire. This recipe flags me on a channel that I check more frequently (email) and let's me know that there's something the team wants me to weigh in on.
If "it's 9pm" then "send me tomorrow's weather forecast via Pushover." Who has time to keep up with weather forecasts? This recipe reminds me to make sure I have weather-appropriate clothes clean for tomorrow.
If "the Chicago Bears have just finished playing a game" then "send me the final score of the game via Pushover." Depending on how the season goes, this recipe may not last through the end of the year.
Since I'd been experimenting with IFTTT recently, it was top of mind when I was recently planning a Code & Coffee meetup for Girl Develop It that we hosted in the Table XI office. It was our chapter's first Code & Coffee and I wasn't quite sure what to expect. We wanted people to be able to "geek out" for a couple of hours in a fun environment, but that can be difficult if many of the people who show up have never actually written any code before.
IFTTT was the perfect thing to get beginners excited about the magic of technology.
The women who decided to spend their geek time hacking around with IFTTT got to be creative, learn some basic logic, and experience the joy that every coder feels when you manage to get something working. It was the perfect way to grab their interest and build their confidence. It worked so well, in fact, that they all decided to take the next step and signed up for Girl Develop It's upcoming Intro to HTML / CSS class!