Social Dev Camp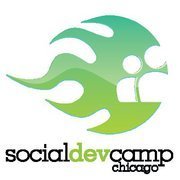 took place here in the Windy City this past weekend, and I had the pleasure of attending. First off, many thanks and congratulations to Tim Courtney, Andy Angelos, Veronica Ludwig, and Heidi Massey (and many others that I didn't talk to) for their hard work in organizing and pulling off this event so smoothly.
There were some wonderful presentations, but the best part was just having so many members of the Chicago tech community in one place. I ended up missing a few sessions on Saturday simply because great conversations kept running over.
Off the top of my head, here's what stood out:
I'll be posting more about individual sessions in the coming days, so check back here if you're interested.
Did you go to Social Dev Camp? What were your top picks and takeaways?