It's no surprise that here at Table XI we're full up with tech-heads. If you've got a gadget-lover that needs some love this holiday season, consider these five techie gifts (plus two bonus ideas for the more analog-minded).
Romo the Robot, $149.99
Meet Romo, a robot that "uses your iPhone as his brain." Fit your phone onto Romo and "teach" him to do different things, like smile when he recognizes your face, or push things from one side of a table to the other.
But Romo does more than cute little gags—we use him for FaceTime calls at the office when we conduct meetings with remote employees, so, say, when we're chatting with Alicia, it's like she's sitting right there at the conference table with us. Even better, you don't have to be a developer to program Romo—the platform is visual and intuitive, and you can control him with any of your mobile devices.
Une Bobine Phone Cord + Tripod, $20
This two-foot long charging cable holds it shape when you bend it, so you can also use it as a tripod for your phone or as an extender to shoot photos at high or strange angles. It works with both the iPhone and the Android.
Livescribe 3 Smartpen, $149.95
Know someone who loves her tablet but won't give up the feel of a pen in her hand? This digital pen feels like a real ball point, but when you write on special paper, it automatically transcribes your handwriting to your mobile device. You can then convert it to digital text, save notes, and record appointments to your calendar, among other handy features.
FitBit One, $99.95
The FitBit wristbands have become all the rage, but we like this clip-on version for its sleek minimalism that can be tucked away in a pocket. By day it tracks your steps, distance walked, stairs climbed, and calories burned, and by night it measures your sleep patterns and wakes you up in the morning. It syncs to your computer or mobile device so you can track your progress in real-time, keeping you motivated to get fit and stay healthy.
Dropcam, starting at $149
Stream video from your home or office with the Dropcam, a cloud-based Wi-Fi video monitoring service. The camera is easy to set up and features two-way talk, night vision, zoom, and mobile alerts. You can control it from your mobile devices to turn it on and off remotely, and record your video to the cloud for an additional subscription. Dropcam has been a seamless integration here at Table XI, where we use it for meetings with remote employees or clients.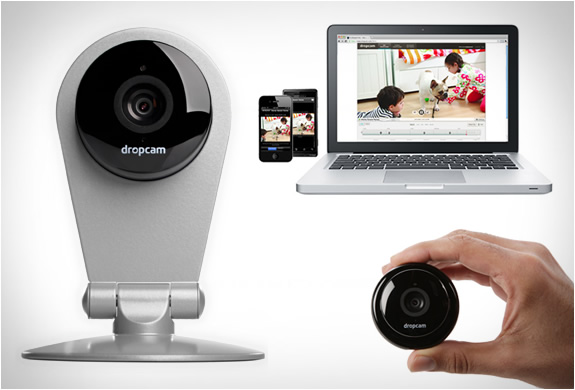 Siege Toys: Ballista, Catapult, or Trebuchette, $39.95
Robots and smart devices are great, but sometimes you just want to relive the good old days of mechanical power and launching projectiles at stuff. Snap these cleverly designed toys together yourself and let loose the dogs of war on your unsuspecting officemates. Choose from the Ballista, Catapult, or Trebuchette—or grab all three for the complete Medieval arsenal.
Ostrich Pillow, $99
After conducting all those meetings over Dropcam, walking with your FitBit, and waging paperclip battles with your Trebuchette, you deserve a nap at your desk. Keep out light, sound, and the boss with the Ostrich Pillow, a product designed to give you some private space when you're out in public. Sure, it looks a little ridiculous, but that's a small price for privacy, right?
Happy holidays, everyone!